'A' GRADE IS DEFINITELY ATTAINABLE BY ANY AND ALL STUDENTS.
The path to academic success lies is the training, techniques and tactics imparted to them by their teachers and mentors.
COME JOIN US FOR ECONOMICS TUITION TO IMPROVE YOUR GRADES!
As with our track record, we are proud to have produced successful graduates who have gone on to enrol in prestigious universities such as the University of Cambridge and London School of Economics and Political Science.
FEATURED ON THE SUNDAY TIMES
as one of the five "most sought-after Super Tutors" during the year 2008 and again as a "Super Tutor" in 2016. Mr Anthony Fok was also featured on various TV channels for his views on the education landscape in Singapore.
At JC Economics Education Centre, our primary focus is to provide exceptional education to our students. We strongly believe in tailoring our teaching methods to meet the specific needs of each individual. Dr. Anthony Fok, our principal tutor, is a highly experienced economics teacher who is deeply committed to guiding students towards success.
With more than a decade of teaching experience in both MOE schools and private tuition, Dr. Fok possesses an in-depth understanding of the subject matter. He has developed effective teaching strategies to help students grasp complex concepts. Additionally, he has authored popular economics guidebooks that are beneficial to both students and teachers.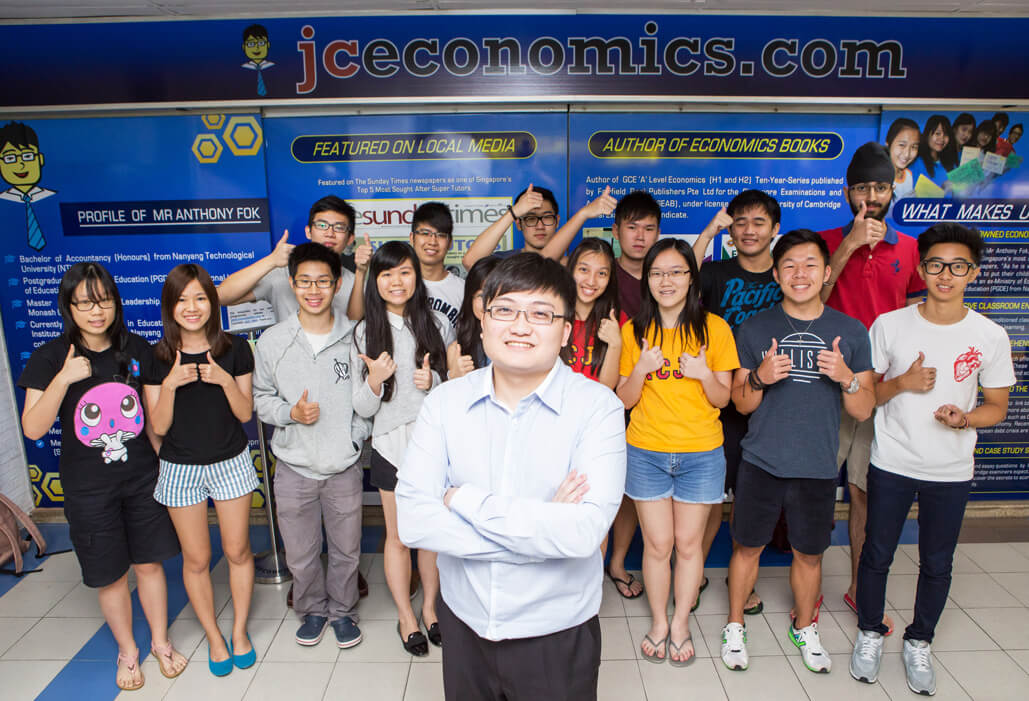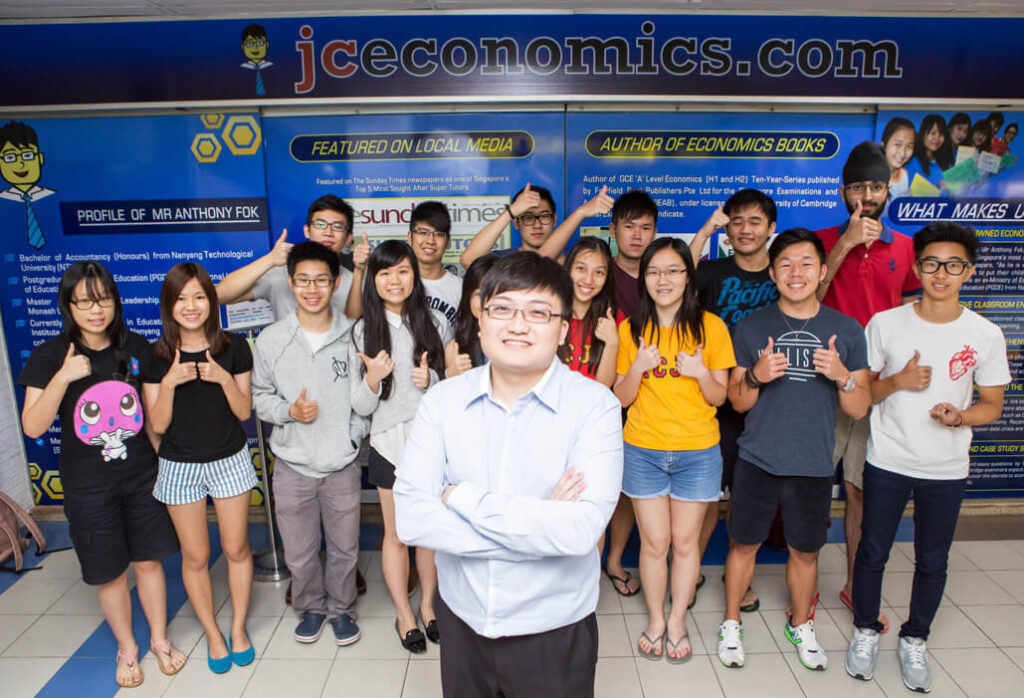 Mr Anthony Fok is the founder and principal tutor of JCEconomics.com, a leading A-Level Economics education chain in Sinagpore, with branches in Bishan, Bukit Timah, and Tampines.
To sign up for the Economics tuition class, please send an SMS to 8251 3684 with the following details.
Is Economics tuition a necessity? Read more by clicking below!
Hear from some of our students on what they have to say about JC Economics Education Centre! For more testimonials, please visit this page.
"Mr Fok's lessons are engaging and entertaining because he occasionally brings in a few jokes and stories to lighten up the mood in class. He is also a caring teacher, willing to go the extra mile to help students achieve good results!"
"Mr Fok's lessons have always been enjoyable. He makes Economics easier to understand and makes heavy content more manageable. My Econs improved tremendously because of his teachings. He makes a dry and boring subject interesting and engaging. Thank you Mr Fok!"
"Thank you for helping me get an 'A' in Economics!!! I could not have achieved it without your guidance. I found the revision packages very useful — they were concise and summarized many of the different types of questions and their answering techniques, which made studying much more effective given the tight span of time we have to revise."
View our current branches JCEconomics offers top notch A-Level Economics tutoring!