About Economics Tutor, Anthony Fok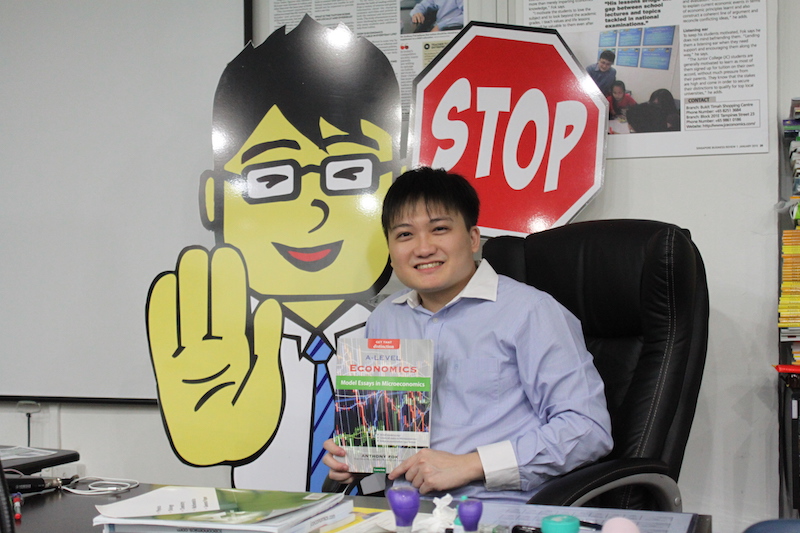 Mr Anthony Fok is the founder and principal tutor of JCEconomics.com, a leading A-level Economics education chain in Singapore, with branches in Kovan, Bukit Timah and Tampines. He graduated with honours in Accountancy from Nanyang Technological University (NTU), a degree in Economics from Murdoch University, Australia, and subsequently attained his Master of Education from Monash University, Australia.
As a former full-time Ministry of Education (MOE) school teacher, he has taught at various government schools in Singapore. He is also armed with a Postgraduate Diploma in Education (PGDE) from the National Institute of Education (NIE) in Singapore. Mr Fok is currently pursuing his Doctorate in Education. His doctoral research work deals mainly with economics education.
Mr Fok was interviewed by The Friday Weekly newspapers for being a dedicated and inspirational teacher. He was also featured on The Sunday Times newspapers as one of the five "most sought-after Super Tutors" during the year 2008 and again as a "Super Tutor" in 2016. Mr Anthony Fok was also featured on various TV channels for his views on the education landscape in Singapore.
View the media coverage on Channel 5:
https://vimeo.com/135876997